What are our customers saying…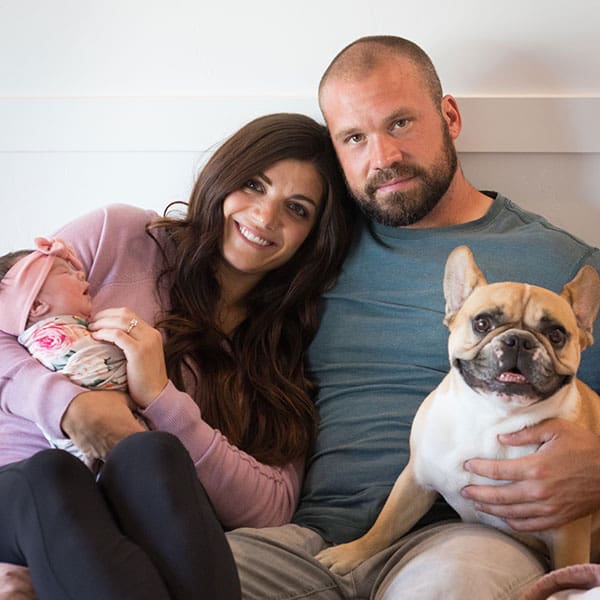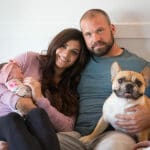 "We absolutely love our farmhouse. It turned out better than we expected. This was our first house build and we are so glad we got to experience it with Farr Built Homes. Building a custom home can be stressful with lots of decision making along the way. We are glad we had the Farr's guiding us through this big process. Not only did the process go well we also made really great friends along the way. The subcontractors were great to work with. The framers even suggested a small change in the layout that ended up giving us an extra closet. We appreciate them paying attention to the small details that ended up meaning a lot in the end. We would recommend building your custom home with Farr Built Homes. Thank you Tyler, Lowell, and Mckell for the help, guidance, and making our farmhouse vision become a reality. We love it and are so glad to be home."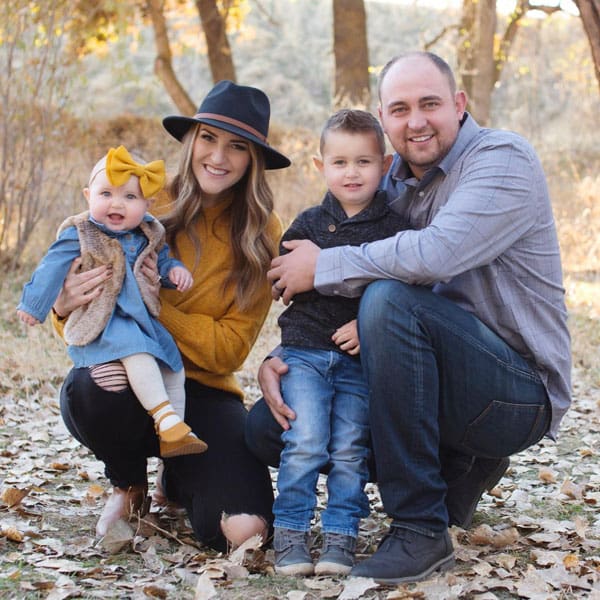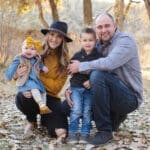 "We love Farr Built Homes! We just moved into our custom built home they built with us and we couldn't be happier. Tyler and Lowell are so easy and great to work with. Every sub they had were awesome too. We made good friends along the way. Building a home is stressful and they made the process pretty smooth. We refer them to everyone we know!"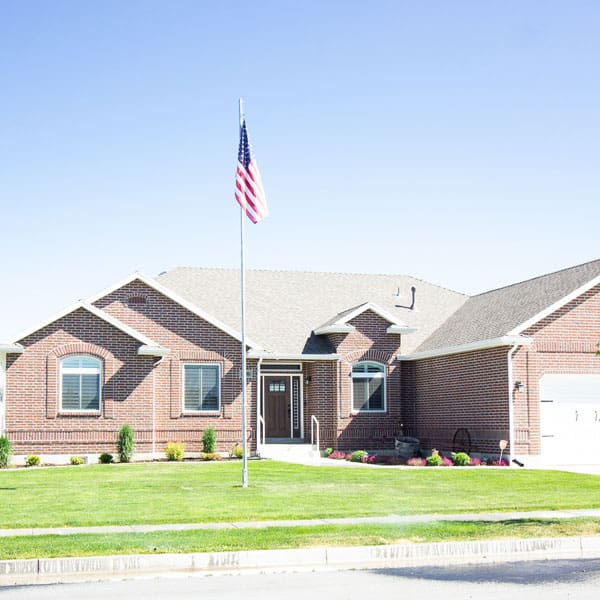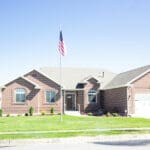 "We have just moved into our new home in Plain City that was built by Farr Built Homes.

We would like to give a "shout out" for Lowell and Tyler Farr. What a great company they have established.

From the first day our hole was dug, there have been workers here on a daily basis. It has been amazing to us how fast our home was built. The "subs" they have working for them are outstanding hard workers and excellent craftsmen. Every sub that came had the greatest compliments and respect for the Farr's. They always told us how they are great to work for and would do anything for them. It was apparent of their respect because they were always here when the Farr's told us they would be and work was completed on time.

We loved the fact that the Farr's would tell us months in advance, to get certain things picked out so whenever the time was ready, things were already ordered, delivered and installed on time. They would always check with use by phone or a visit to the "site". They always asked our opinions and would also give us great advice of what might work better on some things than what we had thought. We loved it and through their experience things always ended up being better than we had thought.

We are moved in now and loving every detail of our home.

Thanks to the Farr's for all of their work, patience and amazing quality of builders that they are."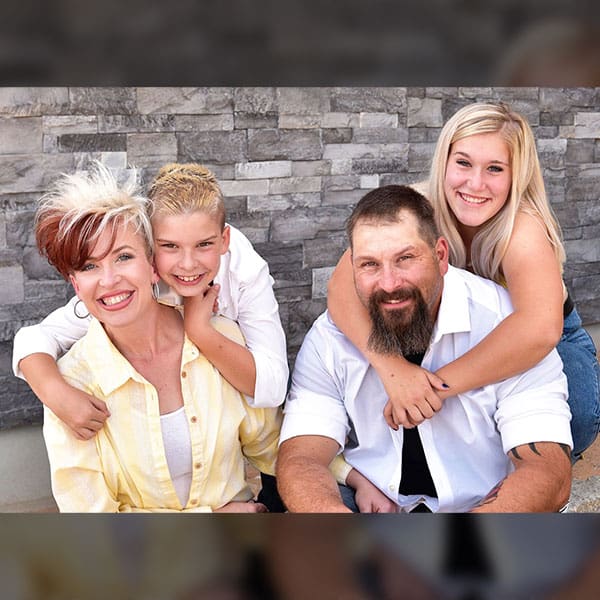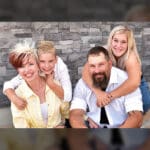 "Building a home is stressful and an exciting time. It's frustrating when you don't know the lingo or you expect things to happen super fast. When we found Farr Built Homes in late 2018 we had some issues with another builder. Tyler Farr showed up walked us through a finished product that he had just finished. That floor plan was exactly what we were looking for. Tyler was easy going and wasn't super "sales" guy pitch. He was confident in his abilities, but not pushy. The more expensive items we were wanting Tyler included in the bid. There weren't any UPGRADE charges. The difference from our previous encounter with a cookie cutter builder to Farr Built Homes was like coming home.

We started our dig January of 2019 and moved in August 2019. Looking back on the timeline, now living in the finished product, it seems fast. During the building process it was torture, it feels like everything takes forever. Visiting the site daily to see the progress or no progress is difficult. This beautiful home is yours but not yet. Hurry up and wait are feelings you experience and get used to while you are building. More importantly, I learned that good things take time. Patience is not a virtue I possess, but during our build process with Farr Built Homes I learned valuable lessons as to why we chose them to build our home. They have done this before and their connections with the trades that know what they are doing is invaluable. They used their "A" team. The people they have worked with over the years. Each one of these subcontractors we got to know. Quickly, I learned why it was important to have the "A" squad and not some "D" squad that needs work. Now that we are in the house, we have had friends and strangers walk through the house. I am proud of the final product. The best thing that happened to us is finding Farr Built Homes to build what we were looking for. Should we ever build again, I would 100% have them build me another.

If I could give any advice to anyone looking to build, I would have them come to my home and show them WHY they need Farr Built Homes to build their home."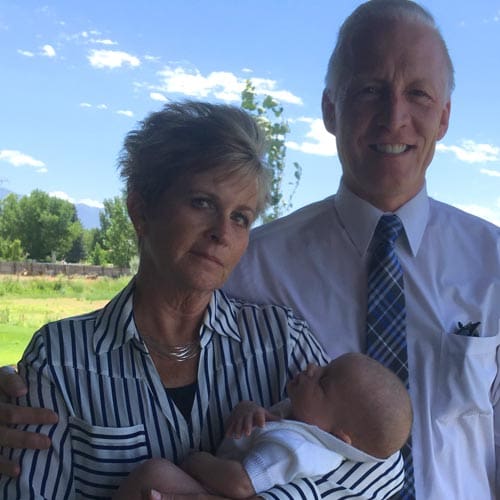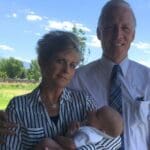 "My husband and I have built 3 homes, working with Farr Built Homes was one of the best experiences we have had. Lowell, Tyler and Mckell were so easy to work with. Tyler or Lowell were (still are) so easy to get a hold of and they frequently meet us at the job site to go over things and answer our questions.
The attention to detail and professional craftsmanship that were portrayed throughout the entire house construction are first class. The followup of minor items that were discovered after moving into the home have been rectified quickly and completely to our satisfaction. I would recommend Farr Built Homes as a builder for anyone that wants a quality home with complete satisfaction. We enjoyed building our process and absolutely love our new home."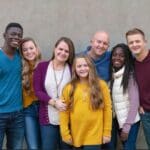 "Farr Built Homes finished our basement and it turned out great. The process was smooth and easy from start to finish working with them. They completed the job quickly as planned. They did a great job meshing the newly refinished side with the old and had great insights on lighting and use of space. My wife and I have also been in one of their new built homes and it's amazing…great attention to detail. We highly recommend them."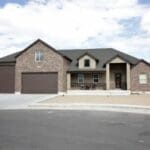 "Before working with Farr Built Homes my husband and I had met with different individuals who offered the same services to build our dream home. For a year and a half we struggled to find builders that we trusted, that had the ability to make our dreams come to life, and all within a specific budget.

When meeting with Farr Built Homes we knew immediately our experience would be different. The entire process with them was seamless. We consulted with them about the type of land we would like to live on, specific interior and exterior plans we wanted to make happen, and the budget we had to do it on. Farr Built Homes over-delivered on the requests and premature ideas we had. They made magic happen for us. Within 6.5 months we were settled in our dream home that was custom built to specifically meet our wants and needs. We are now very much enjoying having friends and family over in our new space in a location we love so much! Thank you Farr Homes."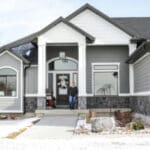 "I absolutely love my new house. I never imagined myself having a house built just for me. But from start to finish, Farr Built Homes made it a great experience. Lowell, Tyler and McKell were so helpful when it came to answering questions, advising on decisions and listening to my thoughts. Even after I had moved in, they were there to answer questions and to make sure every little detail was completed to my expectations.
My house turned out even better than I expected. I adore all the beautiful work that was done and wouldn't change a thing. If you are thinking of building, you really need to contact Farr Built Homes. They are honest, friendly, very professional and great to work with."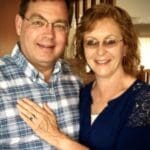 "To say that it took 40 years to build our Farr Built Home might sound like it was a "bad experience." But when you know the rest of the story you can better understand how meaningful it was for us to work with Lowell and Tyler to build our dream home.

We dated for two years in high school, 40 years ago, and then a whole lot of life happened for each of us until we met again, 37 years later. We were married at our small hometown three years ago with our combined eight children as the wedding party. And soon after our wedding we were designing our happily-ever-after home that Lowell and Tyler would eventually build.

When we first met with them to discuss our wishes and plans they had no idea that they were about to become the builders of the next great chapter in our dream come true. We met a few other builders and asked all the same questions with each of them. Lowell and Tyler provided not only the answers we hoped for, they also invited us to meet them at one of their recently completed homes to show us what they can do. They were completely candid with us, and patient with our endless questions.

Lowell and Tyler helped us think through the details to create our home, and made suggestions that truly demonstrated their experience. They spelled out the process and the timeline, and always spoke to us as though we were friends and neighbors, not just customers.

Needless to say, we are thrilled with our dream home, and very grateful that we found Lowell and Tyler to build it."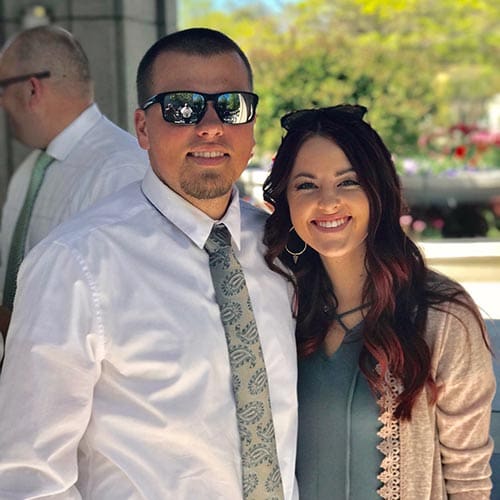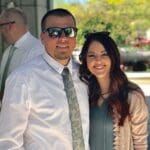 "We recently built our home with Lowell Farr Construction and literally could not be happier! Our experience with them was amazing. We were first time home builders so we were nervous and had lots of questions going into it. Tyler and Lowell made us feel at ease and so comfortable with our decision to build! We always felt like we were taken care of. If we ever had concerns, a phone call to them took care of the problem right away. They do amazing, quality work! We've recommended them to many friends and family members who also feel the same as we do. They are honest, dependable, and personable! Building a home can be a stressful time for most but with Lowell Farr Construction they were able to alleviate a lot of the stress! We absolutely LOVE our home and can't wait to make more memories in it!"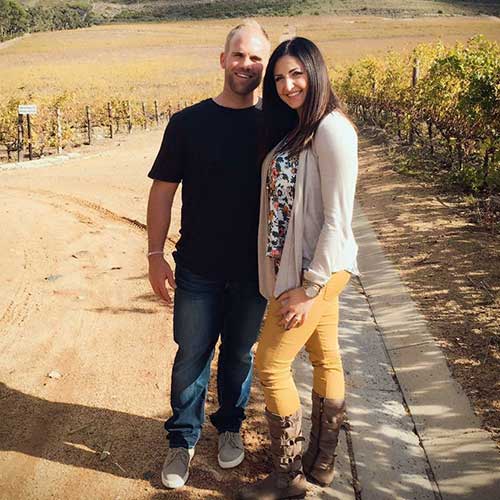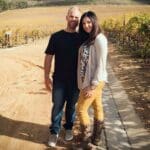 "This is our second time building with Farr Built Homes in the past four years. Tyler and Lowell never disappoint. When choosing a custom builder it is important to have one that listens and takes your vision seriously. This house is our forever home and we love it. Tyler is a great communicator and takes timelines seriously. We are so pleased in all he did to make our dream home perfect and we look forward to growing our family here. We will always use Farr Built Homes and recommend them to everyone. "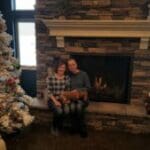 "With our expanding number of grandchildren, we were cramped for space in our dining room and living room. We thought long and hard on how we would do an expansion on our home. We thought about every single detail and how we wanted it to be. We chose Farr Construction because we were totally impressed with the house they had built for our daughter and her family a couple of years ago. We told them what we had in mind and they also had some great suggestions of their own which we incorporated. It turned out beautiful, even better than we had hoped for. They are definitely high quality contractors and do high quality work. We expanded our living room out the back and converted an outdoor patio into our new indoor dining room. You can't tell from the outside or the inside that these were additions to the house. They matched up everything to the existing house, so it looks like it was always part of it. We are extremely satisfied with the end result."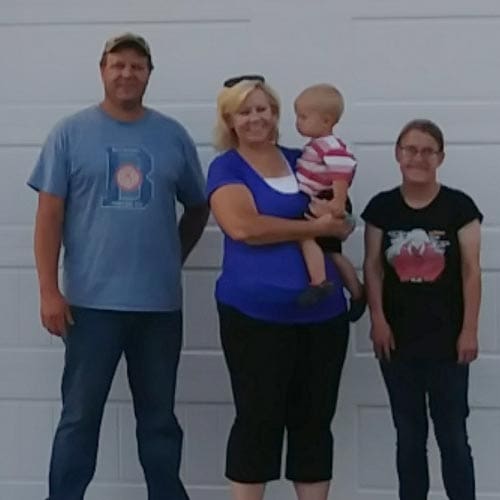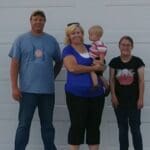 "The construction and building process of our new home in Taylor Utah. The construction experience of our new home was a good one with Farr Construction. L.F.C has great sub-contractors. They all do outstanding work, with efficiency and quality in mind for the future home owners. L.F.C are good to work out the changes and upgrades for the home owners in a timely matter while trying to keep cost down in mind for you. L.F.C was great to let us do some of our own sweat equity to help us keep our home in budget and reduce cost. We would like to tell L.F.C thanks for our smooth surface showers/tubs, beautiful handrails and very nice fireplace that puts a nice touch.

L.F.C gave us a very nice home while finishing in the suggested time. We stayed in budget with a very fair price and a beautiful home."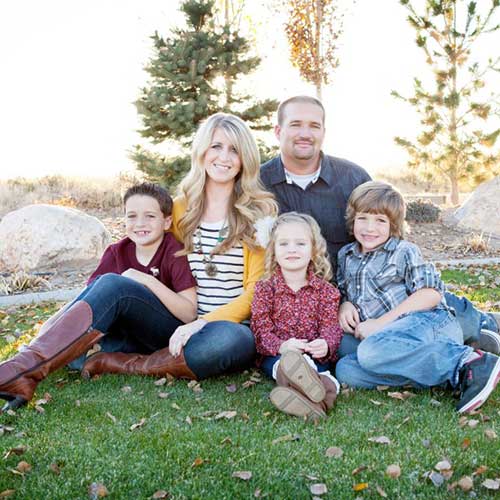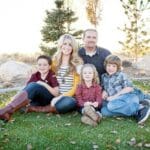 "Lowell and Tyler recently helped finish our basement. They came over to our home and gave us an idea on how to out. We loved their ideas. They were great to work with and were always including us through the process. Our basement looks great and we love our new space. We would definitely recommend Lowell and Tyler."